INSTALLATIONS | REPAIRS | TROUBLESHOOTING
RESIDENTIAL & COMMERCIAL
NOW ACCEPTING NEW ELECTRICAL CONTRACTING PROJECTS FOR December, January, February 2023
Get Scheduled For A FREE Quote In Minutes Not Hours!
We Will Challenge Any Licensed Competitor's Written Price.
Aloha!  I'm Edward, the electrical problem-solving kahuna that is going to light up your day!
I'm a happy Hawaii resident that makes an honest living as your friendly local electrician here on the island of Oahu.  I've been a licensed electrician for over 34 years and I've pretty much done it all when it comes to residential and commercial electrical installations, repairs, and problems.
But enough about me, you need an electrician!
Call if you need a professional and licensed electrician for anything at your home or business that involves an electrical installation, repair, upgrade, troubleshooting, new wiring, panel upgrades to 240 volt or 480 volt or higher, electric vehicle charging stations, outlets not working, installing power for a new appliance, kitchen & bathroom remodels, light fixtures, total lighting systems, ceiling fans, tripped circuit breakers that won't stay on, hot smells, sparking, short circuits, solar panels, exterior lighting, hot tubs, GFCIs, HECO, AC units ……….You get the point.  I am a licensed electrician magician that can make all your electrical issues disappear.
We're guilty of excellent customer service and honesty. It is our goal to provide you with such an excellent experience that you choose to call us for any future electrical projects or issues you may encounter. Kaneohe, Kailua, Waimanalo, and the entire Windward side are the areas we can service the fastest.
Call for a free quote or if you have an electrical question, we'd be happy to help you and tell you what we know. Always trust a professional licensed electrician to work on your electrical systems. Be safe and be happy!
Aloha,
Edward and the crew
GET A GUARANTEED CALL BACK      FROM THE OWNER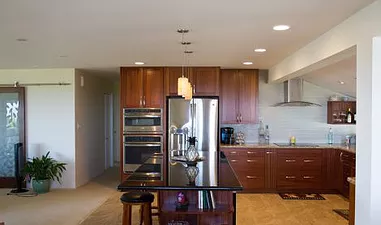 Our experts can provide you ultimate repair solutions that are 100% guaranteed and comes reasonably priced.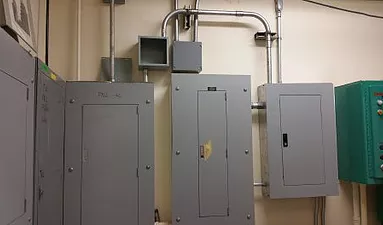 We provide advanced result oriented repairs and installations for residential and commercial clients in the region
We will help you save so much time as we develop the best electrical safety programs and plans for you.
Tell us about your Electric Service Requirements
Let's look at your electric together for the best results
Our full faith quotes are always free & honored for 30 days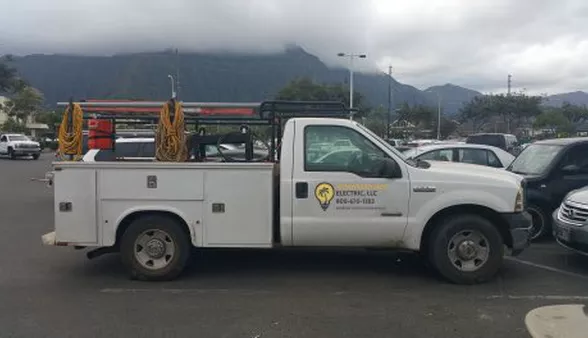 Residential & Commercial - Repairs, Installations, Upgrades
Interior Lighting & Exterior Lighting
Kitchens & Bathrooms
Landscape, Architectural, Decoration Lighting
Lighting Controls & Dimmer Switches
Ballast & Bulb Replacements
Motion Detection Systems
Under Cabinet, Recessed & Track Lighting
Ceiling Fans
Remodels & Retrofits
Bulbs: LED, CFL,  Fluorescent, Halogen, Incandescent
Circuit Upgrades for New Appliances​
Convert 120 Volt to 240 Volt to 480 Volt Circuits, Distribution & Outlets
2-Way & 3-Way Switches
Receptacle Replacements
Electric Panels
Circuit Breaker Panels
Service Panels
Single Breaker & Multi Breakers
Complete Interior & Exterior Electrical Wiring & Re-Wiring
Emergency Generator Systems
Air Conditioning Systems
Solar Energy & Panel Systems
​Upgrades, Remodels, Renovations​​
Real Estate Electrical Inspection, Repairs, & Reports
Troubleshooting, Testing, ​ Evaluation & Repair
National Electric Code (NEC) Compliance Upgrades
Power Surge Protection
Ground Fault Circuit Interrupter (GFCI) 
Outlet Replacements
Wiring Size Evaluations & Upgrades
Fix "Hot" & "Burning" Smells
Fix Sparks & Shorts​
Work Permits to HECO and City and County of Honolulu
"We had a challenging problem trying to figure out why part of our kitchen was getting power and part was not. I spoke with Norman from Windward Side Electric and explained the problem. He said okay he'd stop by to check it out later that day. He showed up on time and was initially stumped on the cause of the problem. He kept investigating for an hour and a half. He agreed to come back again to continue his search and check some other possible causes. Long story short, after his perseverance, he located some wires that were burned out in an area that were completely hidden from view. He repaired the area and double-checked that all was good to the breaker box. I appreciated his professionalism and commitment to safety. I would highly recommend Norman to anyone looking for a competent and reliable electrician. His fee was fair and reasonable. We will call on Norman again without hesitation." – Esmond, Kaneohe
  "Troubleshooted and solved an existing wiring mystery for my exterior lights.  Lights work again!" – Tim, Kailua
 "We loved working with Windward Side Electric!  From the initial call, to Edward coming out to our home to complete the service, everyone was friendly, helpful, and professional.  Edward was able to come out immediately and fixed our electrical issues.  We will definitely recommend to friends and family!" – Kim, Kaneohe
"Norman was prompt, very knowledgeable about my electrical problem and very helpful about putting my house back in order.  Also very fair on price of services." – Inez, Kailua
"Awesome electrician and person.  Called Edward to check my outlets since every time we plugged the fan in it sparked.  Edward came over and checked out the outlets and then said it was my fan cord that was no good, and showed it to me.  We laughed and I felt so not too bright, and apologized for wasting his time, he said safety is no waste of time.  
Used him another time for a washing machine outlet, very professional and reasonable.
He is now our go-to electrician. I would definitely refer Edward to anyone." – Denise, Kaneohe
"Norman was very responsive and very quick to find my problem.  He told me exactly what happened to burn my wires and fixed it right away.  He was polite, knowledgeable, and very safety minded.  I would use him again and I recommend him." – Cynthia, Kailua
 "On time. Fixed my breaker and circuit fast.  Would call again." – Mr. M, Kaneohe
"We had an electrical issue happen and Windward Side Electrical was able to come out the next day to take care of it. Norman was prompt, professional, and fixed the issue for us. I would definitely recommend Norman to anyone and will call him again next time we need an electrician." – Emi, Kaneohe
"Edward was the only electrician willing to come out on a Saturday emergency call.  He stayed late, dealt with HECO, and got the power turned back on at my tenant occupied rental property." – Dick, Kaneohe
Local | Kaneohe | Kailua | Waimanalo | Electricians
Kaneohe electricians at Windward Side Electric get to work for you fast!  
Our main office is located in the heart of Oahu and always do our very best to provide you with a free estimate in minutes.  
We've been proudly providing full service licensed electrician services to the windward side community of Kailua, Kaneohe, and Waimanalo for many years.  Even though our office is located in Kalihi now, we equally call ourselves Kailua electricians and Waimanalo electricians.
We are more than just electricians in Kaneohe, we are your friends and neighbors that can confidently solve all your electrical issues!  By definition, we are a professional Kaneohe electric company with excellent customer service, honesty, and quality workmanship behind every call we answer.  We desire to be  known as the best electricians in Kaneohe, and we will earn that honor with happy and satisfied customers.
When you need the trusted and guaranteed services of a Kaneohe electrician, give Windward Side Electric's professionals a call 808-670-1383
Why Choose Windward Side Electric
30+ years experience as a professional licensed electrician.
Fully licensed, bonded, and insured.  LIC #C-29663
Full service electrician for all electrical repairs and installations at your residence or business.
Service area is dedicated to the Windward Side which saves you money, allows better availability to meet your busy schedule, and enables quick response times to your immediate needs.
Simple and complete explanations of the electrical problem and solutions.  No more wondering if you are paying for extra.  I will explain everything before I start.
You deal directly with the Owner and are guaranteed to always get the best guy with the most experience.
I am happy and grateful to have your business.  No more dealing with careless workers responding to just another service call.  I value every single customer and put my reputation on the line with each job.  My goal is to provide you with excellent service so that you call on me for any of your future electrical needs.
Kaneohe Electrical Repairman
Have just one electrical issue?  Dealing with an electrical hurricane? Have no idea what is wrong, but know it is something electrical?
Windward Side Electric can do it all and an electrician in Kaneohe is just what you need.  For electrical repairs, new electrical installations, and electrical upgrades see a full list of services to get your home and business back to 100%.  We proudly service the entire Windward side of Oahu so call us if you need a Kaneohe electrician, Kailua electrician or a Waimanalo electrician.
Get The Best Value & Service
Let me make 1 thing very clear:
I want to be your #1 choice when you need a local full-service electrical repairman on Oahu's Windward side.
Technology is great, but coconut wireless and talking story are still king in the word of mouth game in Hawaii.  I want you telling an honest story to all your neighbors about the services delivered to you.  Customer satisfaction, the best value, quality workmanship, and customer loyalty are the heartbeats of Windward Side Electric.
My brain is wired for electricity and lucky for you, I get satisfaction from identifying and fixing electrical issues. Electrical problems are real-life puzzles, and I am the electrical puzzle-solving Kahuna.  
I am not a cheap electrician in Kaneohe.  
What I am is a licensed, bonded, and insured professional electrician. Understand the value in services that come with accountability, experience, knowledge, and quality workmanship.  Do you want a cheap electrician?  Please don't call me. My value advantage over those other guys is you get the same quality service with me, but for a better price because I do not pay an enormous franchise fee and overhead fees that ultimately get passed on to you.
When it comes to electricity, do not risk the safety of your home or business with the guy on Craigslist or a fix-it-all handyman. The Electrical Safety Foundation International reports: An estimated 360,900 residential building fires are reported to United States fire departments each year and caused an estimated 2,495 deaths, 13,250 injuries and $7 billion in property losses. The leading cause of fires was an electrical malfunction.
What To Expect From Windward Side Electric
Expect the best electrician in Kaneohe, Hawaii.  Trust me to honestly troubleshoot your electrical issues, provide the best valued solutions, and to complete the job the correct way the first time.  
First, I will greet you with a smile and a thank you for choosing Windward Side Electric.  I will listen to you in order to understand the reason for your call and to understand your desired outcome.  A thorough system evaluation and diagnosis will be performed and you will get an explanation of my analysis in terms you will understand. Based on your desired outcome, I will offer my recommended solution and explain exactly why and how I will execute the work.  Before work begins, a detailed free estimate will be provided for your evaluation so you know exactly what you are paying for.
The next steps all depend on the size of your project.  I come prepared and ready to work.  My tool van is complete with the right tools and materials to get the job done.  I carry plenty of standard fittings, hardware, and other miscellaneous equipment needed to make the most common electrical repairs.  If replacement parts or new materials are needed, I will make a sketch of your system and perform a material takeoff to quantify all materials and correct sizes to provide a fully functional and National Electric Code compliant finished product.  Work can usually start right away, but all depends on the scope and magnitude of your project.  My business survives on effectively and efficiently serving your needs.  I always finish what I start.  I will test the system for full functionality and performance to guarantee it will work for you long after I leave.  If necessary I will review and explain your new system for any user interfaces, controls, function, and maintenance requirements.  
Lastly, I'll clean up after myself and leave you feeling good about your decision to use Windward Side Electric.  Customer satisfaction is why I am the Windward side's best service electrician.
I am an honest and hardworking man that knows a lot about electricity. The best part is, I am your neighborhood electrician on Oahu.  Contact me for service and I'll show up ready to get the job done. 
Frequently Ased Questions
We understand that you're going to have plenty of questions about our services and while we always recommend having a professional electrician perform your electrical diagnosis, repair, and installation, below you can find some of our most frequently asked questions and answers.
HOW MUCH WILL AN ELECTRIC JOB COST ME?
We've worked in the field for years now and our experience has taught us that our customers always prefer to get an accurate price for the job based on the particular electrical issue they have. Most of the quotes we give over the phone can be subject to change after a technician takes a good look at the job. We don't think this is fair to our customers or to you.
By letting us assess and diagnose an electrical problem in person, you'll know just how much an electrical job is going to cost before we start working. Get in touch today for an accurate quote on your electrical needs.
WHAT'S THE DIFFERENCE BETWEEN REGULAR BREAKERS AND ARC FAULT BREAKERS?
The job of a breaker is to prevent wires in your home or business from getting overloaded. Every breaker has been designed to turn off automatically if a circuit carries too much load or in the event of a short circuit. An arc fault breaker has an additional purpose, being able to detect arcing in circuits. Arcing is the sparking that can happen between 2 damaged conductors and, given the extreme temperatures arcing can reach, this is a fire hazard. Arc welders use an electrical arc to weld steel, which should give you an idea of how intense arcing can be. A regular breaker might lack the capacity to detect arcing because arcing doesn't always reach the load level to trip a breaker, but an Arc Fault breaker is able to detect these problems and shut down the circuit before it starts a fire. Arc Fault breakers should be tested every month to ensure that they are still working safely and properly.
IS ALUMINUM WIRING SAFE OR IS IT A FIRE HAZARD?
Aluminum wiring was used a lot during the 1960s and 1970s in Hawaii and the mainland. Aluminum wiring by itself isn't dangerous to have in a house. The problem with aluminum wiring comes from faulty terminations in either a receptacle, switch, light fixture, or equipment. Given that the conductors will expand and retract and that aluminum oxidizes over time, it's possible for heat to be generated at the points where aluminum wiring has improperly terminated.
A key problem with aluminum wiring is that even though everything looks fine with the wiring, it might be deteriorating behind devices, which can be a major fire hazard. If you've got concerns about aluminum wiring in your property then you should get it inspected by a licensed electrician who is experienced with aluminum wiring, which we are.
WHAT IS KNOB AND TUBE WIRING?
Knob and tube wiring, also known as open wiring, was installed between the 1900s and 1940s. They are named for the porcelain fittings used to support and run cables through wooden structures. If they are left alone and the original installation has never been modified, and the insulation is still in good condition, then chances are that the knob and tube wiring is still completely safe. There are several issues that you should know about, however. If you've got knob and tube wiring in your property then it should be inspected by a licensed electrician.
Here are the major things you need to know about knob and tube wiring:
The insulation used in knob and tube wiring tends to dry out and become stiff and brittle. This causes the insulation to crack and fall away from the conductor, which leaves it exposed and creates a major shock and fire hazard.
Given that the knob and tube wiring in a home has been in place for around 70 years then the chances that the wiring has been left untouched and never been damaged or otherwise modified is slim to none. After the systems have been tampered with, whether intentional or not, the section that was adjusted should be replaced with new and more up-to-date wiring.
Knob and tube wiring was installed during a time when there wasn't much demand for electrical devices inside homes, and the wiring and circuiting were designed to meet this standard. These days homes are using more electronic devices – and therefore electricity – than ever before. The way that home was wired during the early 1900s can hardly support the demand of this many devices. This means that circuits that are this old, which were already weak when they were installed, are more likely to overload and cause fire and shock hazards.
Knob and tube wiring was installed with individual conductors with "hot" and "neutral" lines. Back then there was no grounding put with them. Most homes have seen a change in receptacles to match the changing times, and they could have been changed from the old two-prong ungrounded receptacles to the more modern two prong grounded receptacles. If your home has three-prong receptacles installed on underground circuits then you have found yourself in a situation where a device that requires a ground line for safety is plugged into power that doesn't have this safety, creating potential shock hazards.
HOW MUCH DOES CHANGING A FUSE PANEL COST?
We will always provide you with a quote for completing the work. In order to provide our quotes, we have to look at the panel location. This is because of the number of variables to be considered when assessing the cost of changing a fuse panel. Things such as the location of the panel, the flexibility of the electrical system, the length of the feeder cable, and – perhaps most importantly – whether the job will be to repair or completely replace the panel are all necessary information used to determine the cost of a job. It's impossible to provide an accurate quote if we don't have this information to hand.
WHAT IS WHOLE HOME SURGE PROTECTION AND DO I NEED IT IN MY HOUSE?
Homes have become more advanced in the past few decades and the result is that we have more electronic devices than ever. We've become increasingly dependent on these electronics and the ability to be able to charge them without a problem. Whole-Home Surge Protection gives all the electrical equipment in your home protection against surges and spikes that are created both inside and outside a home. It works much like a high-quality power bar that are purchased for entertainment systems and computer systems, but it protects every device rather than just a single one.
As such, Whole Home Surge Protection protects everything including the refrigerator, the freezer, coffee maker, dishwasher, and anything else that doesn't traditionally come with this protection. We recommend that every home have whole home surge protection installed to keep all electronic devices protected and reduce shock and fire hazards.
HOW CAN I SAVE ENERGY IN MY OFFICE?
The fastest and easiest way to save energy in a building is to ensure that the lighting system is as efficient as it can be. There are a number of options when it comes to improving the efficiency of lighting, from retrofitting the current fluorescent fixtures to replacing old fixtures and installing energy-efficient solutions. This might mean replacing high bay metal halide and high-pressure sodium fixtures with fluorescent bulbs, or possibly improving lighting levels and reducing energy waste with LED technology. We can give you advice and information and help you get all the incentives available for you when it comes to improving lighting.
WHAT IS A GFCI RECEPTACLE?
A Ground Fault Circuit Interrupter is a kind of receptacle designed to protect against electric shocks when using electronic devices near water. These receptacles are able to sense when the power starts to go where it shouldn't, and it shuts down the power if a problem is detected. This is why codes generally specify that these receptacles are to be used in bathrooms, laundry rooms, kitchens, and outdoor areas. Something that most people are unaware of is that the devices are made to be tested every month to ensure that they are working properly. They can be tested with the test button. This turns the device off ready to be turned back on by the reset button. It is considered in good working order if it can be turned off and on properly, and it should be replaced if either one of the test or reset buttons fails to work properly.
CAN I JUST DO THE JOB MYSELF?
Most areas will allow homeowners to perform their own electric work as long as they apply for the right permits and the completed work is inspected by the proper authorities. One should always consider the safety of their family and their home before undertaking electrical work. We always suggest calling a professional and having them handle the job for you unless you've got the proper training. 
Your home is your castle and one of the touchiest things in that home is your electrical wiring. Trusting your castle to an outside company can feel like a stretch so when you hire an electrical contractor in Kaneohe choose Windward Side Electric! 
Our team has over 34 years of experience with electrical work on the island! When it comes to electricians in Kaneohe, we're the best in the business and no matter what your project may be, we'll get it done in a flash. 
All of our projects start with a free quote so you know the costs up-front. These quotes are typically completed the same day so there's no gap in time between our arrival and your project getting underway. Big projects or little ones, we do it all! Residential wiring situations, commercial building sites, repairs, service, and troubleshooting can all be done by our team. 
Each of our electricians are bonded and insured so all of our work is held to the highest standards of safety and quality. Windward Side Electric doesn't just stop at Kaneohe with our service either! Our service areas extend from Kaneohe to Kailua and Waimanalo and other areas nearby. 
Whether you're working on building something new or you need your old home rewired, Windward Side Electric can get the job done! With up-front cost quotes and over 34 years of experience, trusting your home to our team of professionals is easy and cost-effective. Don't let your new building or older home be at risk with bad wiring, give Windward Side Electric a call today! 
Primary Services We Offer
There are a lot of different aspects of your home that require specialized care from a team of electricians. This can run from small tweaks in your existing system to building out the entire grid for your new home or commercial building. All of the power that runs through the wires in your home takes a deft hand! Whatever you need, turn to the professionals!
Windward Side Electric can help you create the best ambiance for your home or business with unique lighting and fixtures. This can be under cabinet lighting, landscape set-ups, or circuit upgrades. If you can dream it, we can most likely make it happen! All of the lighting and controls can be connected to make your home easily accessible through a remote or even your smartphone. 
Old lighting and electrical systems often need to be upgraded over time. Windward Side Electric can convert outlets from 120V to 240V, install air conditioning systems, as well as solar energy and panel systems. Instead of relying on old forms of electricity, utilizing alternative power systems can help keep your house functioning smoothly with less of a cost. 
With all of the power that surges through electrical systems, keeping things safe and grounded is crucial. Our team is ready and able to do real estate electrical inspections, evaluation and repairs, and compliance upgrades for buildings. Even simple things like hot or burning smells can be solved by our team in no time! 
We're known as Windward Side Electrical for a reason! Across the area, including locations in and around Kaneohe, Kailua, and Waimanalo, our team is known to be some of the best and most efficient electricians. 
Being a part of the community means more than just living here. We care about our neighbors and the others on the island as well as the environment. Our methods care for the homes of our clients and we strive to keep as much out of landfills as possible when doing our work. 
Building homes in this area of the world can be tricky. Doing electrical work in this area, in every area, is always best left to the professionals! Above all else, we care about your home and the people who reside there as much as you do. Taking great care with whatever electrical project you have on the docket is our way of caring for our community. 
Throughout the area in and around Kaneohe, finding an electrical contractor who gives you the most bang for your buck can be tricky. Our team has a long history in the area and we start with a free quote so you always know what the price tag will be when the project is completed. Once we've figured out the best way to tackle your project in Kaneohe, Kailua, or Waimanalo, we'll get it done in a flash so you'll be home sweet home in no time! 
With decades of experience, our team can make any project you dream up, a reality! Everything from safety checks to new installations of lighting fixtures are well within the repertoire of our company. You can create the ambiance of your home and property in no time with a little bit of help from Windward Side Electric! 
Electricity is no joke and when it comes to keeping your family and property safe, you'll want to be sure that inspections are done accurately and efficiently. Electricians with Windward Side Electric are insured and bonded so you can rest assured that your home is well taken care of when we visit. 
There are several different communities in and around Kaneohe that Windward Side Electric services! No matter where you are, our team can reach out and help with your electrical project or issue. We love to serve our community and the surrounding areas through careful inspection and installation of wiring. 
Building a new home or commercial building on the island can be a challenge. Getting it lit is a world unto itself! Electrical work is dangerous in any situation and the unique aspects of Kaneohe make it even more challenging. There's no reason to put yourself in danger by trying to wire things yourself. With competitive prices and free, up-front quotes, Windward Side Electric can get your home wired and ready without the stress, hassle, and danger of a DIY project! Call our team today to get started with your next electrical installation in Kaneohe! 
GET A GUARANTEED CALL BACK
FROM THE OWNER
Call Us Today For a Free Consultation With No Obligation
GET A GUARANTEED CALL BACK      FROM THE OWNER